MBNM 630

True condenser PZM
The MBNM 630 is a half-cardioid true condenser PZM in an ultra compact sleek Nextel finish.
The two component mat finish is non reflective. In addition to the non-skid pad on the bottom, the unit has a screwable housing made of solid brass.
This model exhibits extreme stability and very low noise by any known reference.
The MBNM 630 is essential in discrete settings where the highest quality is needed.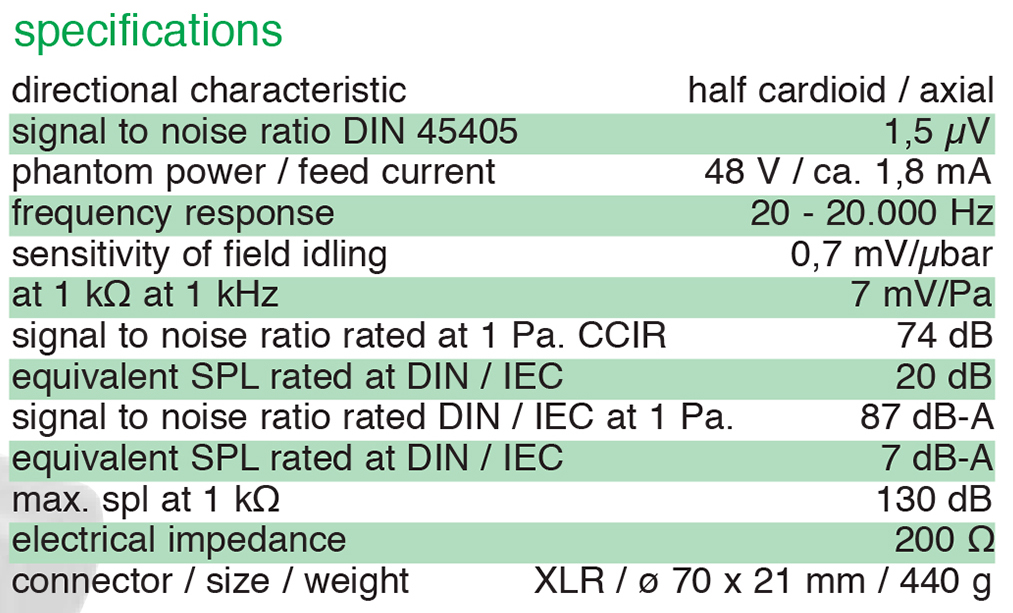 Tip:
- Opera houses
- Theatrical performances
- Orchestras
- Stage
- Altars - Broadcast
- News desks
- Conferencing
- MBNM 630 on bass drum = magical